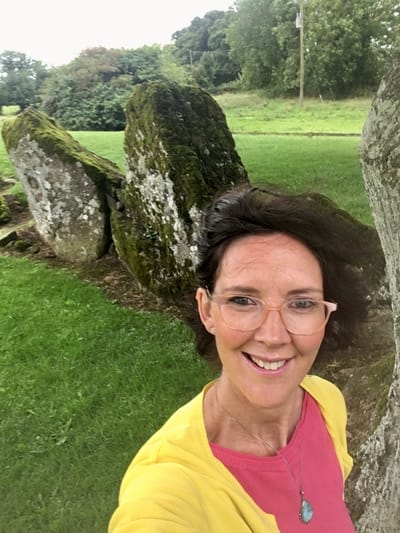 Welcome to House Doctor,
I am Sinéad, I am an energy healer practitioner working with different energy healing modalities such as Reiki to bring balance and harmony to the body, Feng Shui & Interior design to harmonising your home and Reiki healing meditations to reconnect with the breath and return back to your heart.
I work with our scared lands to bring healing blessings to the land which can be deeply connected to you and your home. I offer house clearings to release any stagnant energy which could be holding you back and replace with uplifting positive energy to bring blessings to your home and family.
Close your eyes and stand at your front door? Does your spirits rise or fall? Is there just that something that you can't put your finger on? You just know that there is something off, let's take this journey of discovery together.
It's my vision to support you to reconnect to your inner heart as well to your outer heart of your environment one that warms your soul from the inside out, one that you truly love and brings a pure smile to the heart and works in harmony with you.
If you would like to explore any of our offerings and how they can bring that spark of joy back into your life & home, your very welcome to contact me by phone 0878671843 or by email sineadmcdonagh@housedr.ie
/contact
I am only happy to help in whatever way is best for you.
Warm smiles,
Sinéad xx
#healthy house design
Energy Healing Practitioner
087861843
sineadmcdonagh@housedr.ie